This Cunupia house for sale will not stay long on the market. With 3 bedroom and 2 bathrooms, located in a safe neighborhood and most of all priced right. House for sale in Cunupia.
 Cunupia House For Sale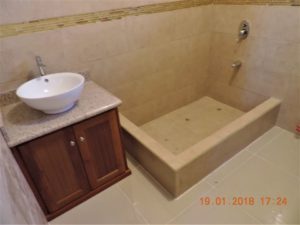 Area: Cunupia | Chaguanas
Bedrooms: 3
Bathrooms: 2
Parking: 2
Size: 4,325 sq ft
Price: TTD 1,750,000.00 (neg) .
Contact: (868)-759-1712
Ref#: TNT078
House comes with porcelain tiles, gypsum ceiling, recessed lighting, granite counter tops, electronic gate, water tank and more.
Buying A Cunupia House For Sale In Trinidad
Stop renting and buy a home in 2018. When your family needs a space of their own, it is time to buy a home. Buying a home for sale in Cunpia, Chaguanas, Freeport, St. Helena can be a challenge.
If your goal is to own your own home in 2018 then you need to know the important step. Many first time home owners miss out on their dream home because they are not prepared.
Before you start looking at property it helps to sit down and think about what features are important to you:- In applying for a Mortgage loan, Most financial institutions may require from you, copies of the following:-
Agreement of Sale
Copy of Deed/ Certificate of Title
Valuation Report
Lease receipts (If Applicable)
Up to date Land and Building Taxes and WASA Rates
WASA Clearance Certificate
Two forms of Valid Identification
Confirmation of Savings/Debit
Job Letter and a Recent Payslip
If self employed, evidence to support income e.g. filed income tax returns, financial statements for the last six months.
TNTHomesForSale #1 Solution for real estate in Trinidad and Tobago can help you own you own home in 2018. Get pre-qualified!
Searches related to Cunupia House For Sale
house for sale in Roystonia Couva
homes for sale in Trinidad under 1 millon
new chase village house for sale in Trinidad
house for sale in Ascot Gardens Arima
townhouse for rent in Gulf View San Fernando
tnt homes for sale in Trinidad 2018